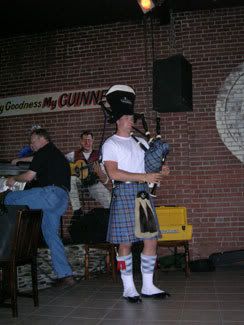 Don't

think I am

weird

, but I

don't

even know this dude. I found the picture on the web while searching for

Irish

pics and I thought, you cant get more Irish this this right??
Anyway, today the Girl Scouts will be pimping my daughter and their cookies out at the grocery store. If you have nothing better to do stop by and say hi! We're at the Kroger off of Hwy 6 and West Little York - oh and Min, there is a guitar store there too!! :)
Happy Paddy Day!!